About Us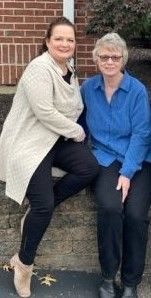 OUR PROMISE
We promise to do our best to provide our clients with peace of mind and give them the assurance that the things they care about most are well protected. Our priority is YOU! We don't just sell insurance, we work closely with our clients to help them make important and informed decisions every day when it comes to protection and their future. Our promise is to go above and beyond to protect what matters most to companies, families and individuals.
The companies we represent are some of the finest in the industry. We make sure the companies we represent have excellent customer service as well as a reputation for fast and fair claims assistance. We will find the best company for your specific needs and give you the highest level of protection.
Hold us to the high standard of service that we strive for and our clients have come to know. We realize that you rely on us to protect your most valuable treasures, including family, home, cars, business and finances. It is our intention to live up to these expectations.
OUR PRIORITY
Providing care and protection with integrity, empathy, respect and fairness to our clients
Being a fixture in our community by our involvement in various charities and organizations
Committing to getting to know each one of our clients and having our clients know us